"Grow" has been out in the world for a few weeks & I'm grateful to see it begin to take flight. So far it's been streamed in 77 countries & been added to some amazing Christian & Mainstream playlists but when I was writing it I never imagined this was possible. I was just trying to find language for hope. . I always err on the side of privacy but I open the vault now to tell you the true story behind this song. Social media can be perception heavy so I offer the truth today to balance the scales. . . While I'm living in the beauty of redemption now a series of significant losses once set the scene for the writing of this song. In 2015 my husband suffered from a sudden mental breakdown which is one reason the conversation surrounding Mental health is so important to me. He's recovered...stronger than before but this was the most crippling season of our lives. The following year a routine procedure resulted in a freak accident & we were told my Dad would never walk again. His life has never been the same. In 2017 circumstances beyond our control resulted in a painful transition from our community of 14 yrs. The period at the end of this 3 yr sentence was the loss of 3 out of 5 North Star friendships in my life. . I was buried, but in the absence of answers & understanding God gave me what I truly needed; more of Himself. The light of my friendship with Him kept the buried seed of my 🖤alive & growing new roots in necessary places. . . Situations may crush you. People may leave. No one gets a free pass from pain but it's against the character of God to abandon. "He is close to the broken hearted." He uses darkness to grow our roots down deep where even the wild winds of life can't touch the Love that holds us together. He sends the Sun & uses the rain to produce something beyond beautiful that will break through the surface at its proper time. . . I'd still be buried in pain without the light of the Gospel. ALL credit given where it is due. . . So gratitude is all I have. No pride. Just sincere thankfulness & a passion to pass on this hope: Pain has a purpose and I have learned it is almost always an invitation to grow. 🌱 Onward friends.
N E W S I N G L E | 🌱 🌱GROW 🌱🌱 . . "Sometimes when you're in a dark place you think you've been buried but what if you've actually been planted." . . The impact of hearing these words sent me straight into the soul mines where every new song I write is born. . . Somewhere in between necessary endings & new beginnings there is always an invitation into transformation. . . Somewhere between the barrenness of Winter & the first burst of Spring there is a long sowing season. Roots GROW in the silent dark & only under divine observation because true transformation is never not an inside job first. . . When the ground of life seems barren the quiet is cultivating something new deep down in the untraceable places of the heart...if we have the courage to allow the Sower and the sowing season to do its work in us. . . Trouble may sink the heart down like a seed but it's planted with a PURPOSE: to develop a root system that will yield change, strength & beauty. This process grows us into the size of all we believe. . . And creation reminds us no season is final. (Eccl 3) Every Winter eventually bows to Spring. Seeds give way to roots. Roots give way to shoots. Shoots give way to blooms that unfold into the Summer Sun & Love lines every detail of resurrection & rising beauty. . . . Still, even with all I've learned I'll never pretend to understand why the rain falls on the evil & the good. I only know that Love is in the timing when the darkness develops our roots down deep & Love is in the moment when the time is right to push past the surface & feel the force of breaking NEW ground. I only know that to each of us the time will come when the rain has passed and we GROW upward & out...forward & FREE. . . . Thanks for making such a personal song w/me @austinkursave & @lael_official 👏🏽 . And so I send this song out today in stop motion because transformation is a process that takes time & oh if we could just remember this on days when we'd do anything to make the invisible work of change, visible. . . I hope you listen with the windows down, the wind in your face & remember you've been planted with a purpose. It's time to GROW.🖤 Links to full song in profile.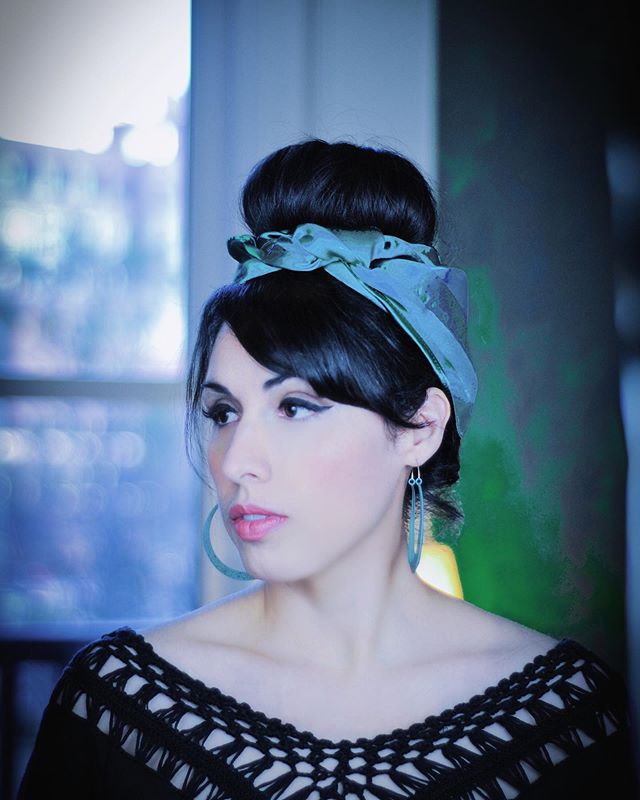 "Be there for others but never leave yourself behind"-Mike Foster . Have you ever followed someone through these tiny Instagram squares only to realize you know ALL about their mission but little of who they are as a person? I have! I'm vulnerable about music & faith here but less so about life outside of that space so I figured it's time to let you see the me behind the mission: . . ✨I was born & raised in TX as a PK & moved to Nashville after 1 of my original songs won a songwriting award here & music industry peeps invited me to make music in this beautiful city. . . . ✨I LOVE the enneagram. I'm a 4 w/a BIG 5 wing. I 💜 writing, recording, photography, graphic design, art direction, videography, songwriting, piano & yep-singing. . . ✨My favorite place to be is CA 🌴Wonder is one of the most special ways I connect w/the Original Artist & I just returned from a life giving retreat near the coast that was both expansive & healing (shout out to Mike & Jennifer Foster + my Strongest tribe). . ✨I'm a HUGE film aficionado. I love belly laughs, homemade guac, being w/family & the comfort & mystery of a relationship w/God....BUT I highly dislike bare feet which makes summers a bit of a challenge for me 🏖🤣 . . ✨ Before I made music I graduated from @dbupatriots w/a BA in Pysch/Christian Counseling which explains my love for all things related to emotional, mental & spiritual health. . . ✨I believe most people long for 4 basic things: To Be Known, To Be Chosen, To Be Loved & To Belong. We have so much in common at our core. . . ✨I believe God intended the world to be extremely diverse when He painted it w/SO many colors, including you & I. I'm grateful to be a part of a diverse community who models this beautifully at @experience_community I want to be a little voice reminding you of your intrinsic value and worth, regardless of where you come from ✨✨You are not too different to make a difference.✨✨ . . If you've made it this far you get a virtual hug AND high five! Would love to hear about YOU. Where do you live? Bonus points for anyone willing to share their enneagram number. 🤓 P.S. The next single drops in just a few weeks. 🎧 Can't wait!
COMING•BACK•TO•LIFE | THANK•YOU + EARLY DOWNLOAD OF ALL NEW SONGS . Coming Back To Life is 2 weeks young & I've been humbled by the stories you've shared of how this song is resonating. When I released it into the world I honestly had no idea if people would "get" it. True story. It felt like one HUGE vulnerable, personal, raw RISK but honestly all of the songs in this new song series feel that way. #foreshadowing . . To top it all off and get a little behind the scenes technical, 90% of this is a scratch vocal recorded fresh off the heels of a few necessary endings & sung almost prophetically over my life & anyone hopeful for a new start. So it's been absolutely unexpected to see this recording translate into anything of universal value. I've been hearing from listeners around the world & I don't know what to say. . .other than thank you & also God loves the underdog. . I've been thinking a lot about gratitude these past few weeks & how we measure what we're grateful for. I've decided the stories of life change & hearts being moved will ALWAYS and forever trump the externals. And while the movement in externals has been surprising/ encouraging...in this culture, the lack thereof can become a glitch in our gratitude if we're not careful. For me...this whole journey has always been about the purity of my calling: authenticity, truth-telling, encouragement...connected to individual hearts and single stories...one person at a time. Always. . . If you're hovering on the edge of an important & worthy risk you're not sure your heart can bear I understand...I do. But I want to encourage you to let go, lean in, trust and maybe fall headlong into the mystery of surrender. You can stick w/your plan or you can pack up your faith and go on an adventure. I've taken both paths and I can tell you the latter is absolutely worth the price of admission. It's an incredible thing to be SURPRISED by God. . . P.S. EARLY DOWNLOAD: I'll be releasing this *NEW* song series over the course of 2019 but if you want an EARLY download of all songs including some special acoustic versions you can grab them now for a limited time at the link in my profile.🌱 #latenightpost🌙
NEW SINGLE | VIDEO PREMIERE 🌱🌱COMING BACK TO LIFE 🌱🌱 . Once upon a time there was a girl who found her faith at the bottom of the ocean floor. I am the girl and this is my story: . Time is a force that can toss a heart helpless underneath the crashing waves of life. But sometimes the waves meant to drown carry us straight to truth. And like many, I've been carried down deep, held my breath a little longer and opened my eyes to see the treasure of transformation only found in the deep end of human experience. . . And when hope finally appears in a moment you thought might never come the light breaks through. The sea shimmers green crystalline and the heart suddenly becomes buoyant again...but only after the waves have done their work. We're carried upward and out of the dark where we breathe again like it was the very first time. Oxygen and rebirth. . . The dead places come back to life like resurrection and the stone is rolled away from our vision enough to see the shoreline, that long beautiful, glorious stretch of forgiveness and release. And we trust like it was the first time. And we believe like a child again because we've been reborn, remade and renamed. Grace is a new beginning.. . Once upon a time there was a girl who found her faith at the bottom of the ocean floor. I am the girl. This is my story and I thank God for this song to tell it. . . Thank you Cindy Morgan for writing this with me and for your heart of gold.. @lael_official for producing with so much genius and care, Hayes for EVERYTHING, @justbeccasue & @jules_yanes for becoming my Redding, CA family, @austinkursave for capturing such a personal vocal with skill and kindness and Ben Roberts for this gorgeous visual interpretation. . . This song is part 1 of a series created to chronicle the beautiful, hope-filled mystery of resurrection. Winter has passed and all the world is coming back to life. 🌱 Spring is a living invitation to hope again. On the cusp of Easter I want to remind you resurrection is real not because of our circumstances but because the Gospel is true. "Where Love has won the curse of death comes undone." #Linkinprofile #moremusiccomingsoon
Happy Spring Friends 🌱 The world is waking up in every shade of green & this means the time has come to empty my pockets of all the music I've made over the last year. I'm starting w/a song that isn't a part of my new project but one I recorded after many of you responded to my raw Instastory cover of it in Dec. A promise is a promise : ) so you can hear "Stay Alive" now at the links in my profile! Thanks to @austinkursave & @muscleshoalsmastering for your work on this! . This new season has come w/much clarity. I see songs, & anything I create, as mini platforms on which to stand for 1 purpose: to do good. It's simple: I won't create something if I don't believe it will do good. I also believe all genuine truth & beauty is God's-from Pixar movies to the Pacific Ocean-both have stirred my 💜 to FEEL Him. . As years have gone by I've asked many questions about making art in the name of God. Where's the line between self expression to His glory & garden variety vanity? What makes art sacred? Is truth dependent on the person communicating it or the Great Author of all truth? I've come to believe that all genuine truth & beauty belongs to God Himself. . . I've also come to believe sometimes we don't get to decide who we're going to be, sometimes we have to live into who we are. Our gifts help us follow the scent along the trail of becoming. As someone God designed to bear the heart of a Pastor, the soul of a Poet & the mind of an Artist I'll tell you there's never been a straight line to calling. There's been great mystery but I know this: entertainment has never captured the essence of why I'm here. It's the stories & faces of the people I've been able to connect w/that have moved me most. . Being a truth bearer & a safe place for other's stories has become my life's work & as I stand on the cusp of a new season I've never been more sure it's time to let these song stories begin to flow out of my hands & into yours. . I hope this song reminds us pain is temporary, hope is eternal, life is worth living & it's not always our answers that carry us through hard Winters & into Springtime....it's PRESENCE. Hope you feel this as you listen. 🌱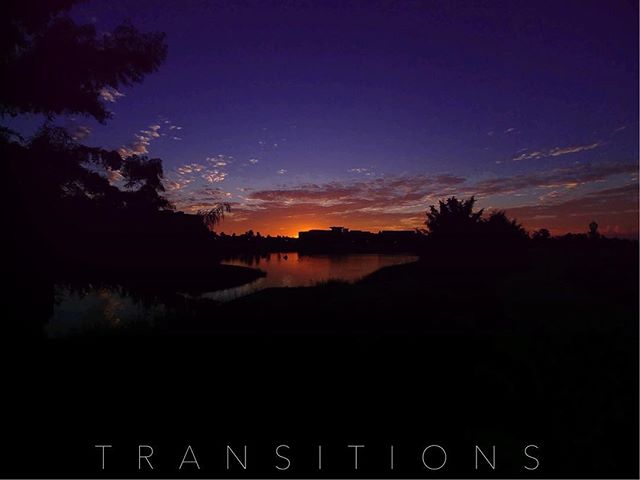 "Why do you think sunrises and sunsets are so brilliant...so staggering?" I asked my husband this question right before he snapped this photo. I stood still in the awe and said: "I wonder if God intentionally chooses moments of TRANSITION to paint a picture of His love towards us because the moments marked by change are precisely the ones that can leave our hearts the most vulnerable and human." . Consider this: there is no other time of day when we can look to the skies to witness the wonder of God's unrivaled reassurance than sunrises and sunsets which both occur at the ONSET of change...when light goes dark and dark goes light. . . Maybe He knows few things can expose the soul like a true transition whether we have chosen it or it has chosen us. The questions that can accompany the sunrise of a new beginning. The shadows that can linger at the sunset of a journey's end. In these moments we desperately need PRESENCE. Leave it to Him to show us in painted frames and glory spilled colors that something can be VERY REAL and still absolutely inexplicable. And this is Love. This is faith. . Ours is a world spinning on the axis of the divine but tender to the tension between good and evil. So maybe God knows we would do good to recall we are all in this together. Because even as darkness visits every corner of one half of this beautifully blue and green world the other half is bathed in light. Maybe He knows we would do good to remember we are a world just taking turns. Trusting in the dark, trusting in the light and counting on a Love so much stronger than our own to hold all things together, even us. . So thank you God for the gift of transition where we receive an open invitation to learn the art of paying attention to Presence, child like faith and the staggering grace of each moment. Sometimes we even get to see the train of Your robe pass by in an indigo sunset and the golden rush of a burning benediction. . . Oh the lengths You will go just so we can be SURE of You. Open our eyes to truly SEE.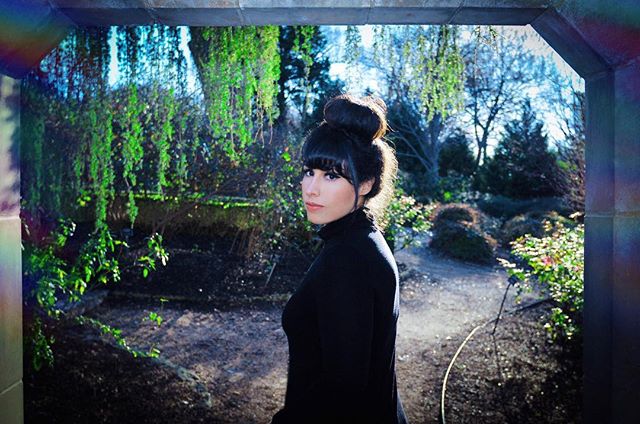 ✨Hello 2019 & every friend who has stayed with me through the silence of these last 3 months. On the precipice of a new season of music I needed a clearing to sow seed for all that's due to bloom very, very soon 🌱 . As we stand at the threshold of a New Year I want to share the story of The Secret Garden, a true story of a moment that's been a light here at the beginning of all things & I extend it to you in the spirit of hope. . We took this photo a few days ago in the most enchanting Secret Garden I've ever seen. I discovered it last Autumn by happenstance. It's actually named "The Poetry Garden" but in 10 yrs of visiting these grounds I never knew it existed. . . The day of discovery I wandered off the beaten path & stumbled into this other worldly, dream-like place. As my eyes welled up with wonder I kept repeating the words "I was NOT prepared for this." . I heard an inner voice echo back "You cannot 'prepare' for a place you've never been. You must trust." . I understood in that moment that the road that led me to the beauty of The Secret Garden had been uncharted, unfamiliar. No footprints meant no retracing. It was clear that had I cowered in fear as I passed through the shadows of the unknown I never would've reached this beautiful NEW place. If my need for clarity had been stronger than my curiosity & willingness to trust I would've missed The Secret Garden & ALL the wonder & awe within. . The lingering lesson of The Secret Garden is this: There are many paths available to us. We can choose the illusion of control, the pseudo certainty of our own way or we can choose the true security of trust. In the end there is nothing at risk in the safety of perfect love. There is only an invisible hand inviting us through the shadows of uncertainty into deeper awe, beauty and purpose. . So stay curious friends. Stay open. The invisible will become visible over time & trust. The Secret Garden was my awakening & an invitation to trade the rest of my best plans for a lifetime of divine interruption. Invitation accepted. . Keep walking friends. God knows the way. May you hear His voice & trust it with confidence this year. Steady on. 🌱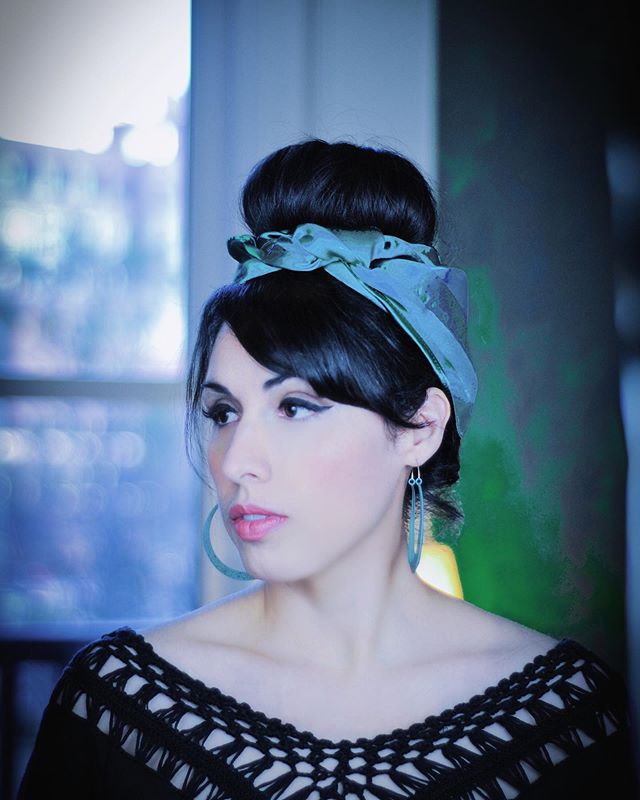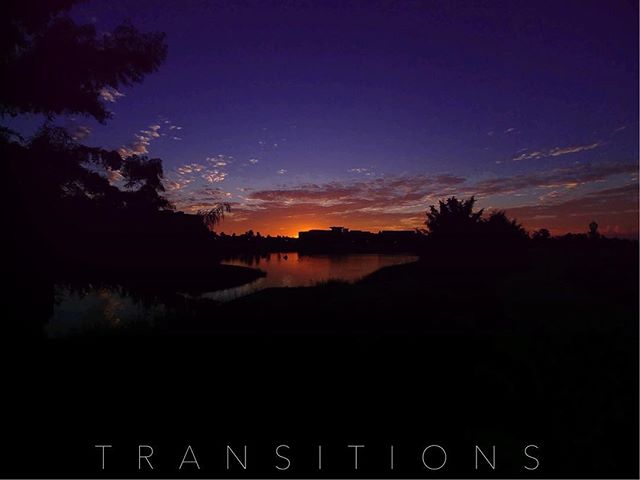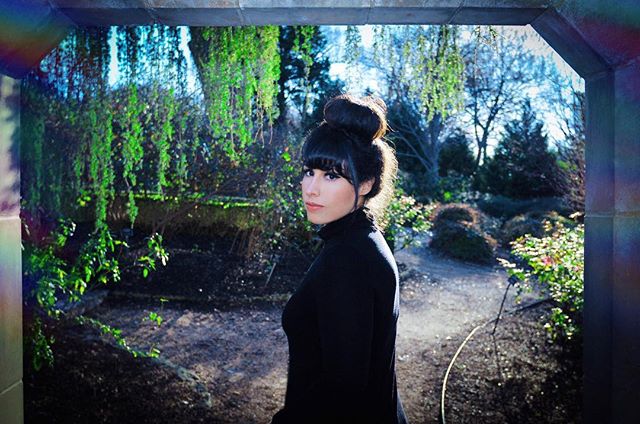 Tanya's gearing up for Album #3! Sign up here to be the first to receive updates and information about the new record and more.